A comprehensive dashboard with drag & drop widgets to instantly build innovative payments, cards, & banking solutions. innovative financial solutions faster.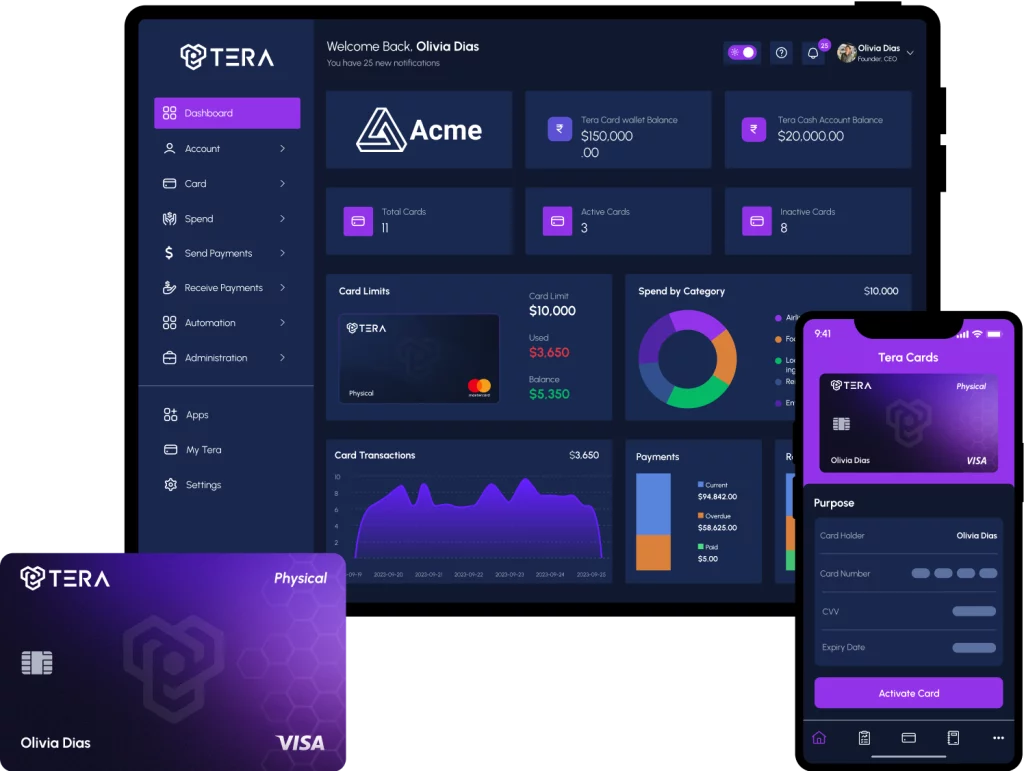 Slide 1
Digital Banking
Allowing users to make and receive payments, view account balances, invest in fixed deposits, and more with one TAP.
Slide 1
Cards
Build a branded Neobanking service by offering savings or current accounts within your existing product or service using our embedded no-code apps, low-code components or API's.
Slide 1
Payments
Use Payment Links to sell online without a website. Create a full payment page in just a few clicks and share the link with your customers—no code required.
Slide 1
White-labeled Card
Create your own virtual and physical cards ready to use right away. Our modern API guarantees fast and seamless integration allowing you to launch your new product in no time.
TERA offers fully managed digital infrastructure create bank accounts, offer wallets, send payments, and issue white labelled co- branded cards to your customers.




Scalable and customizable architecture