Issue expense cards in minutes and make managing expenses simple and efficient.
Multi mode payment support. Reconcile payments automatically without any manual errors with real-time fraud control, and auto pay/ subscription payment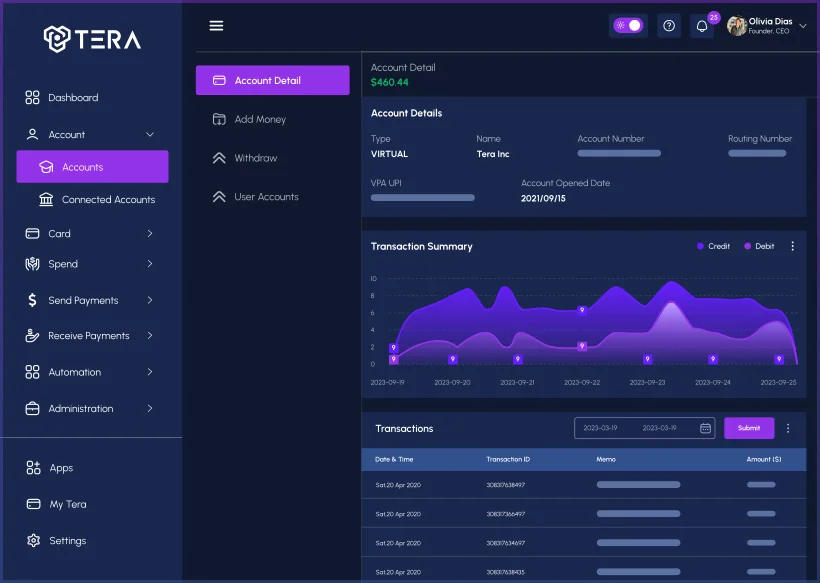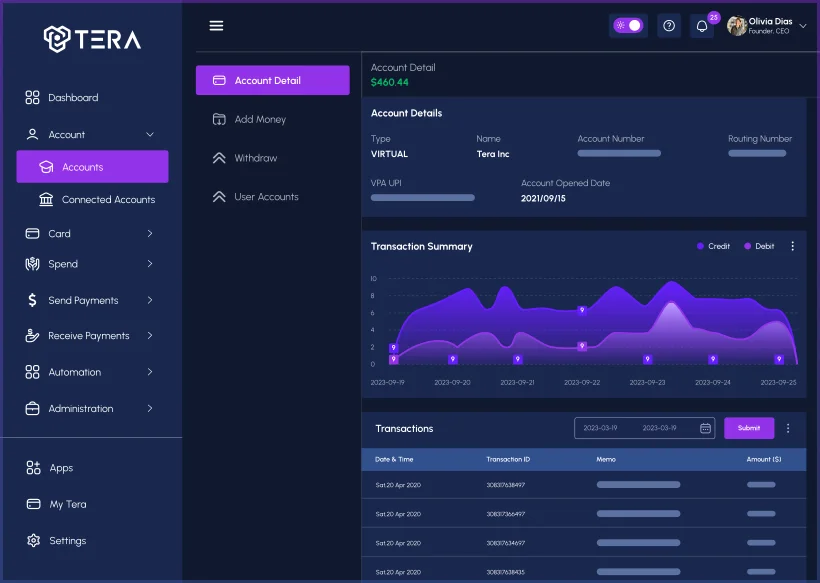 Xperience New Age Banking, send fast & secure payments, sync & automate your finances, and gain deep insights into companies spend receivable and cards issued.
All-in-one Centralized Spend Management Solution. Managing all your spend in one place with a TERA business account, corporate card, reimbursements, travel, and invoices.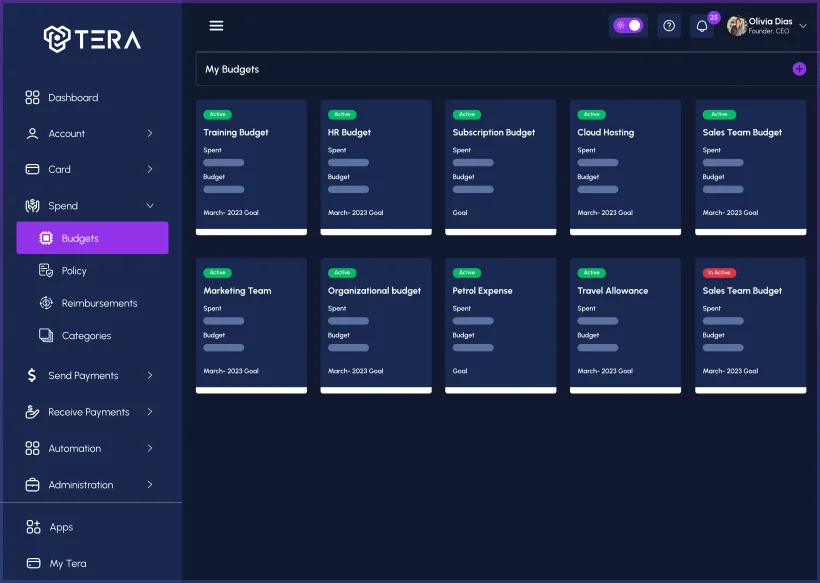 Streamline costs, strengthen control, and increase financial efficiency.
Streamline Expenses, Enhance Control, and Boost Financial Efficiency.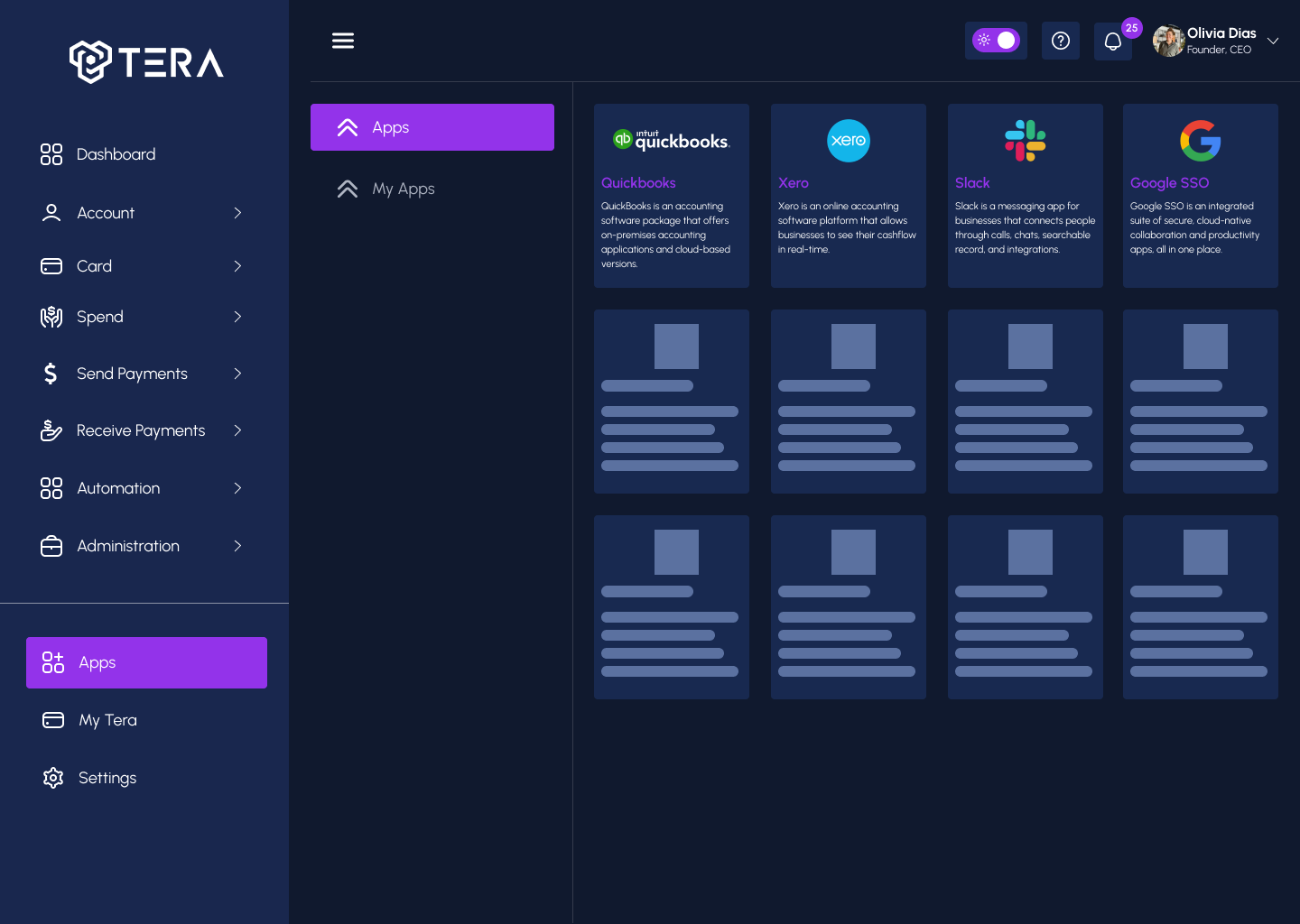 Access TERA from anywhere, any device. Fully managed digital infrastructure to create bank accounts, offer wallets and send payments to your clients/vendors/customers.