Ministry of Micro, Small, and Medium Enterprises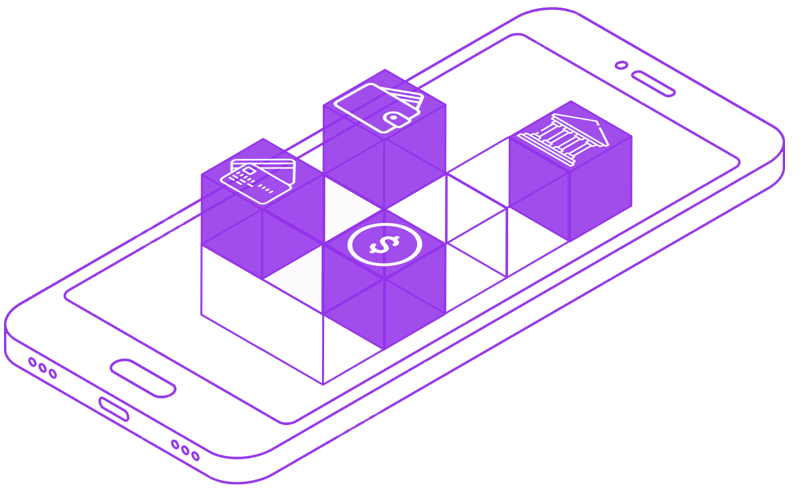 MSMEs often rely on manual and paper-based processes for financial transactions, record-keeping, and reporting. This can be time-consuming, error-prone, and inefficient, leading to delays, inaccuracies, and increased operational costs. MSMEs struggle to optimize their processes, track their performance, and enhance their overall efficiency.
How
TERA

Helps
Address this :
TERA offers digital payment solutions that enable MSMEs to accept online payments, mobile payments, and electronic invoicing. These solutions enhance convenience for customers, improve cash flow management, and reduce dependence on cash transactions. TERA offers integrated business management tools that assist MSMEs in areas such as inventory management, cash flow forecasting, expense tracking, and invoicing. These tools provide MSMEs with real-time insights, automate manual processes, and improve operational efficiency.
Digital Payment Solutions
TERA provides MSMEs with digital payment platforms and systems that streamline payment processes, making it easier for businesses to accept payments from customers. These solutions can include online payment gateways, mobile payment apps, or QR code-based payment systems, allowing MSMEs to expand their customer base and improve cash flow.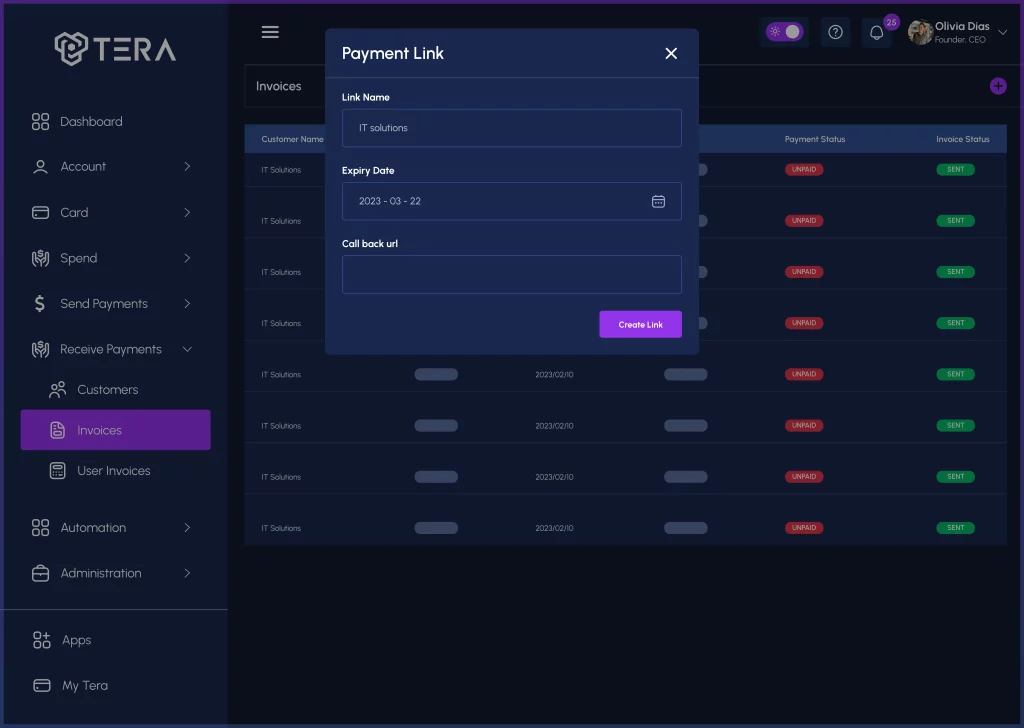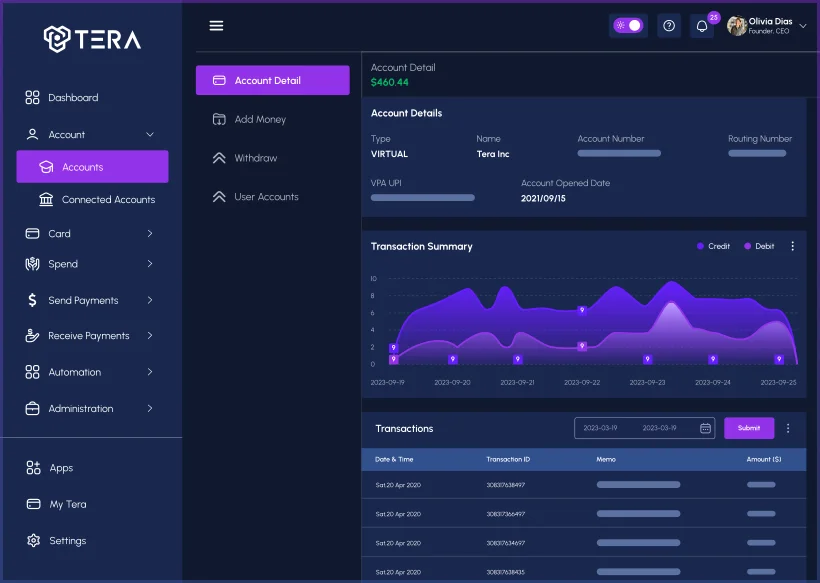 Simplified Financial Management
TERA tools and platforms provide MSMEs with simplified financial management solutions, including accounting software, digital payment systems, and budgeting applications. These technologies enable MSMEs to streamline their financial processes, track expenses, manage cash flow efficiently, and gain better visibility into their financial health, facilitating informed decision-making and driving business growth.
Digital-Only and Mobile-First Operations
In today's digital age, an easy-to-use finance management platform can significantly benefit small businesses.

All employees can be given Tera cards for official expenses. Cards can be used for travel, food, petty cash expenses, lodging, etc.

Manage all business expenses, invoices, and payments in a single place. Get the best implementation support from our customer success team.

Company expenses and create budgets for teams and departments.

Our customer's success is what makes us tick. We take time to understand our customer's collective needs and work together to exceed their expectations.