Payment portal for counterparties, UPI, Bill pay, Insta collect Split Payment, Payment pages, payment links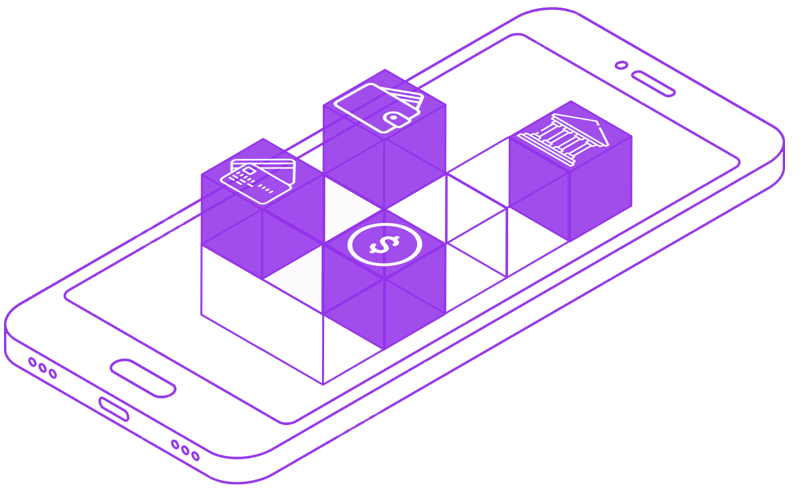 VPA, UPI Pay-out, Card Pay-out.
Initiating their transactions in just a few minutes and tracking their status in real time, thereby eliminating the long waiting periods for manual bank processing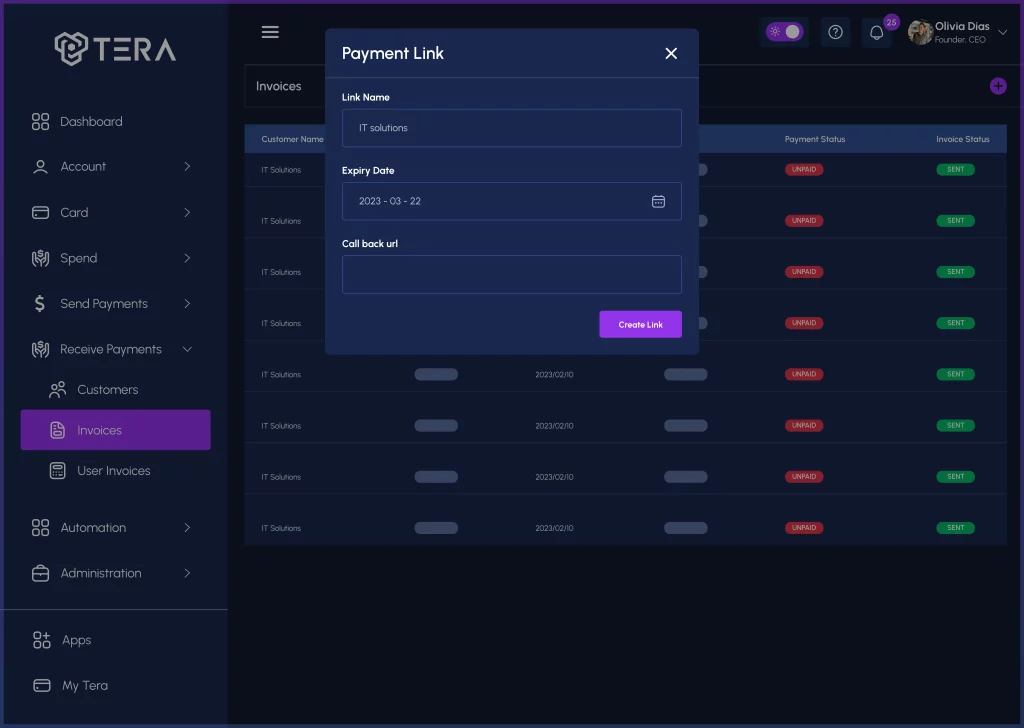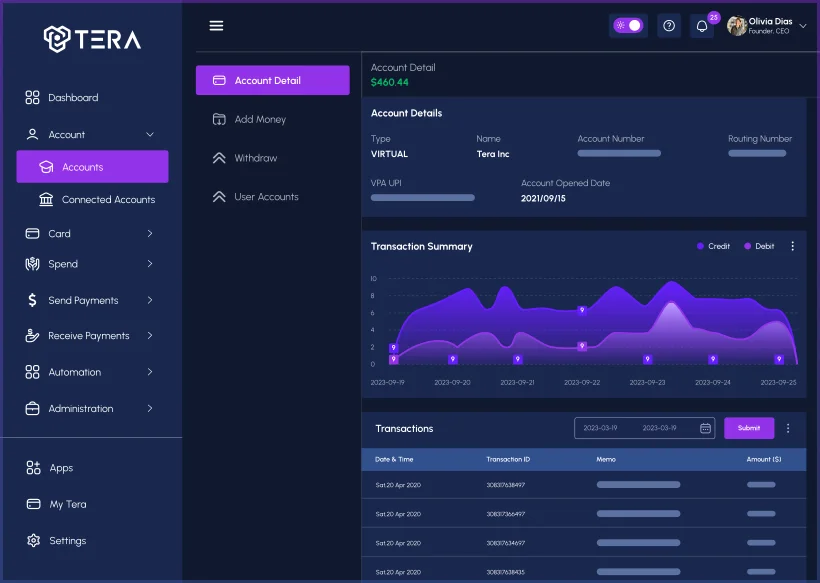 TERA provides an online payment gateway service that enables businesses to accept payments on their websites or mobile apps. These gateways securely process transactions, handle payment data and integrate with various payment methods..
TERA offers Payment APIs to businesses, enabling them to gain access to established payment systems and networks without the need to build their infrastructure.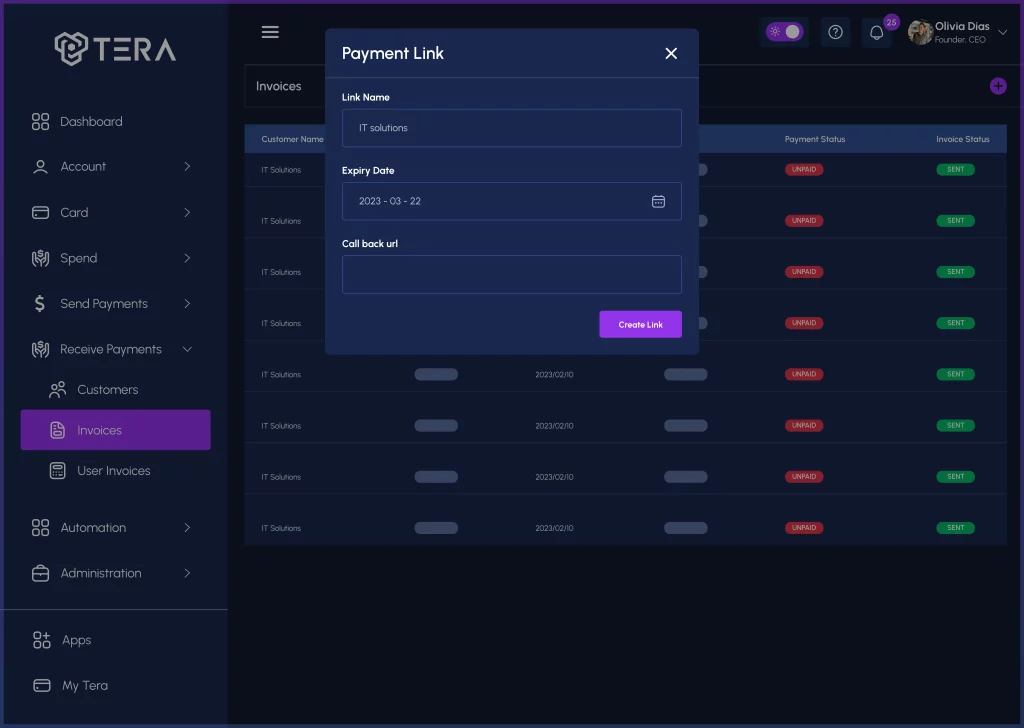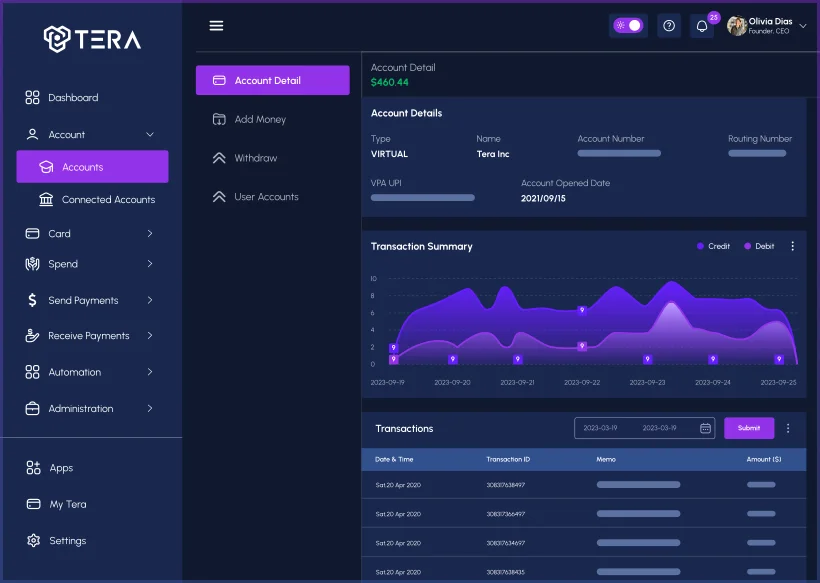 TERA payment solutions incorporate robust security measures to protect against fraud and unauthorized transactions. We employ technologies like tokenization, encryption, and fraud detection algorithms to ensure secure payment processing and safeguard customer data.
Reduction in Transaction cost and providing safe & secured transactions.



Create, Share and Collect payments via direct bank transfers via

Supports IMPS, RTGS, NEFT, UPI
VPA, UPI Pay-out, Card Pay-out.

One dashboard to make payouts

Create payment links instantly