Digital business account smart corporate cards, E-invoicing, OCR solutions analytical Dashboard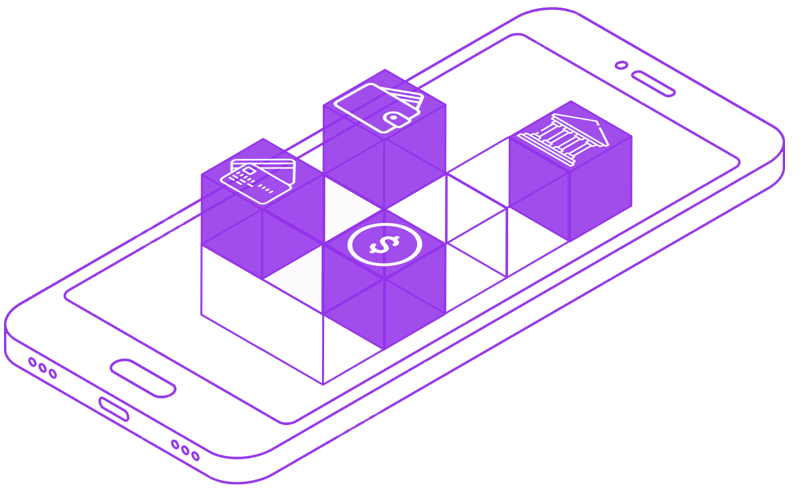 Connected Banking, Collection Card Pay-out.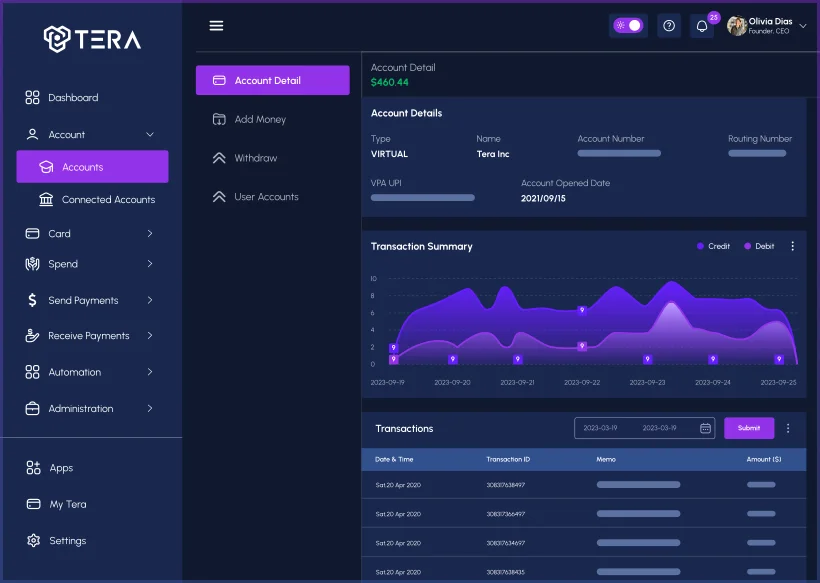 TERA Provides access to banking infrastructure, expands product offerings, enhances the customer experience, facilitates compliance, improves risk management, and enables scalability and global expansion. These benefits contribute to the growth and success of Corporates by leveraging the expertise and resources of established banking partners.
TERA offers Innovative payment solutions, including mobile wallets, peer-to-peer payment apps, contactless payments, and online payment gateways. These solutions enable customers to make secure and convenient payments, both online and in physical stores.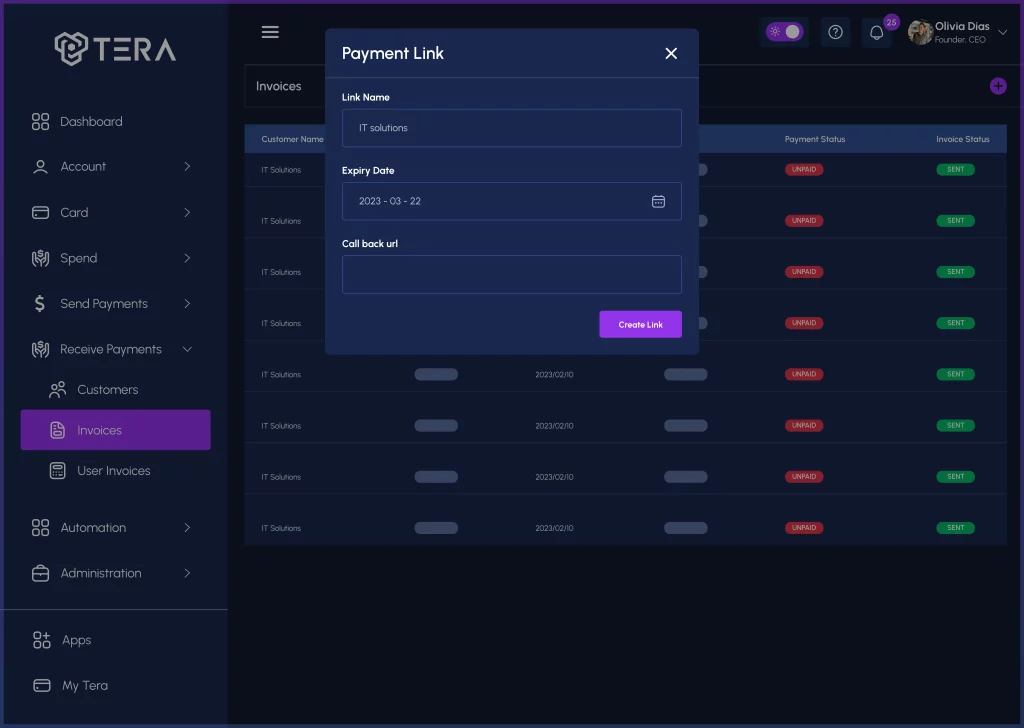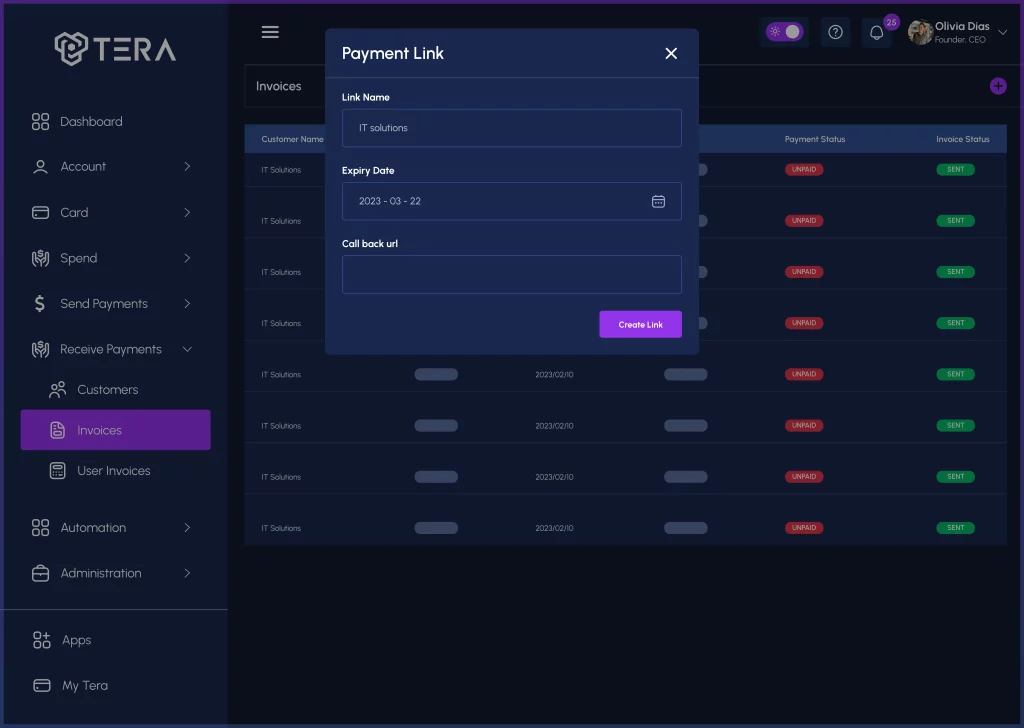 TERA supports the growth of corporates by offering streamlined payment processes, improved cash flow management, enhanced customer experience, risk mitigation, data analytics, regulatory compliance
TERA aims to simplify financial management, improve user experience, and provide a centralized platform for users to access and control their various financial accounts and services, allows users to have a comprehensive view of their financial status and activities, enabling better financial decision-making and convenience.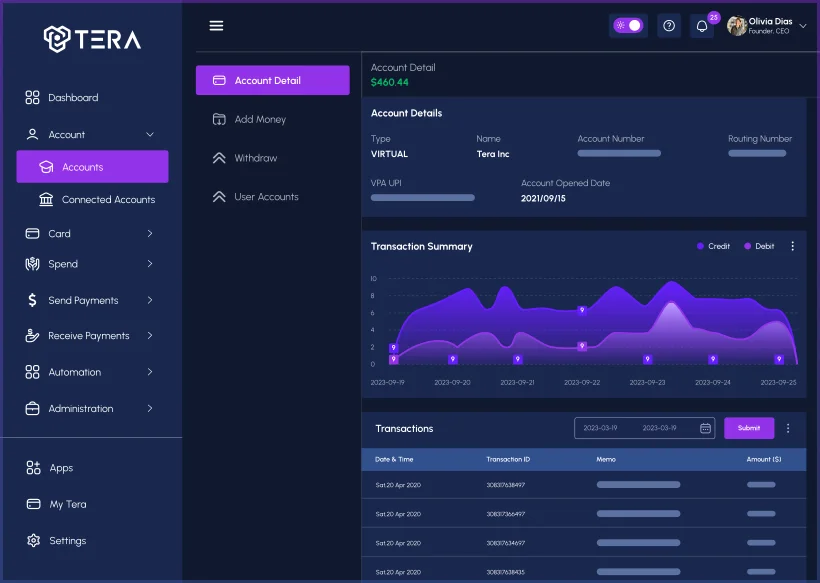 Managing Payables & Receivables, Supplier payments, Instant Vendor payments, Tax payments


Understanding of Customers

Remaining over the Competition
Easy set-up & onboarding, Instant beneficiary addition, Real-time importing, financial insights

Streamlined customer Experience

Extended security practices

Services from a single access of point