A Card that specializes in financial technology

To establish yourself and realize your vision, you need to be fast and start offering feature-rich payment card products that make payments faster, safer, and more convenient for your customers. Breaking away from legacy Bank's payment solutions can be overwhelming but adapting to Tera's solution is as easy at it gets. Pay out cards can enable a speedy transaction flow, reduction in transaction cost and enhanced overall visibility.
How
TERA

Helps
Address this:
Our card issuing and payment processing platform Tera Card as a Service is your one-stop shop to start issuing feature-rich payment cards for your customers to disburse interests, cashback, or loyalty points directly into cards. Tera Card as a Service is a turnkey solution, which means you can focus on your core business while we take care of your card business and compliance matters for you.
It allows you to spend whatever amount of money is stored on the card. Once the balance is used up, you can reload the card online or at an ATM, a participating store, or other physical location.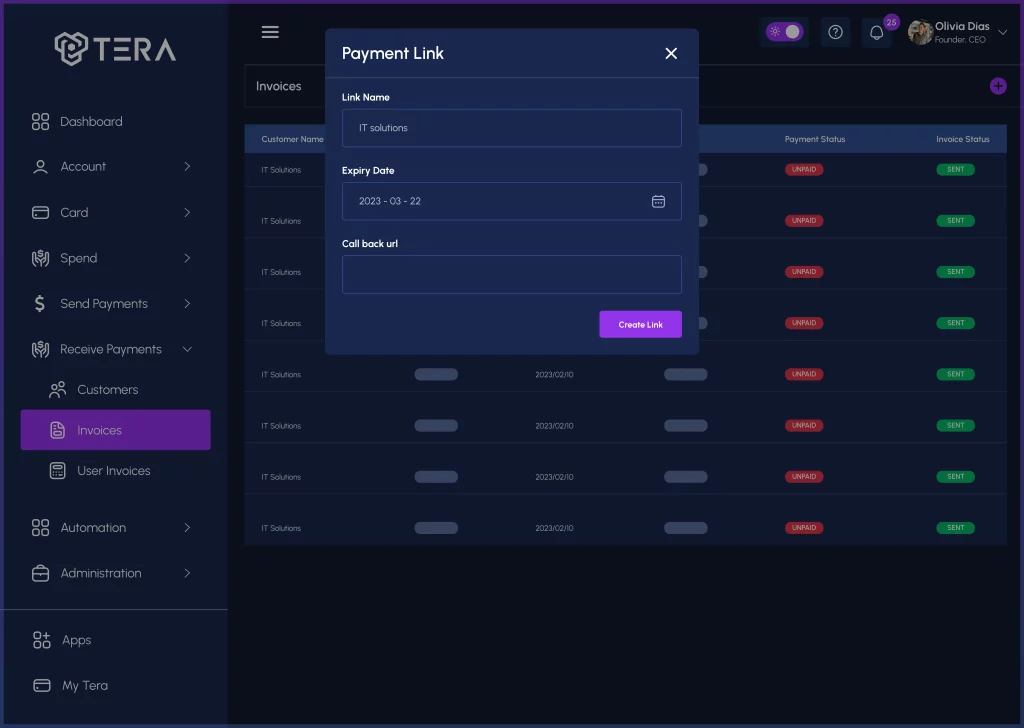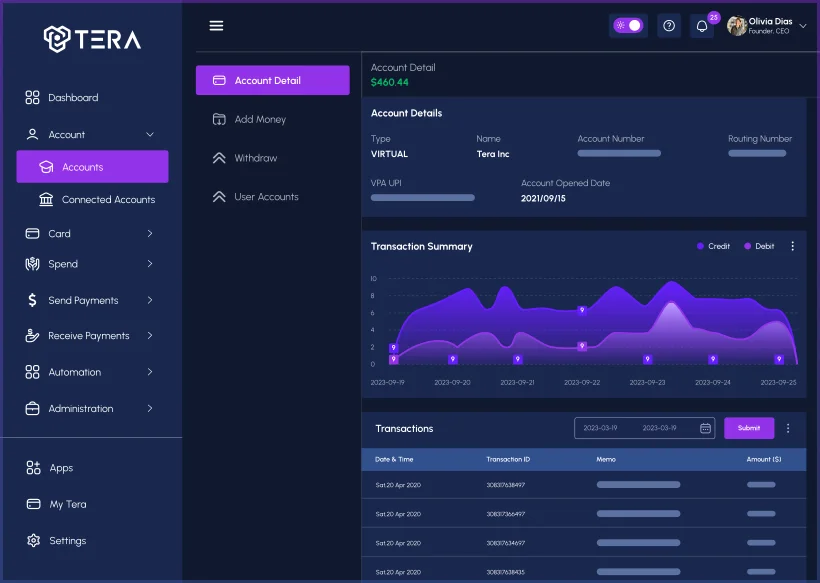 Personalized Financial Management
Fintech integration with cards enables personalized financial management tools and features. Cardholders can access detailed transaction insights, budgeting tools, spending analytics, and customized alerts, empowering them to make informed financial decisions, track expenses effectively, and improve their overall financial well-being.
In today's digital age, an easy-to-use finance management platform can significantly benefit small businesses.

Adding payment cards strengthens the innovators' offering and grow customer engagement, ultimately increasing the market share.

Fintechs that simplify B2B expense management need to offer smooth service to their customers. With a flexible payment card solution, they streamline business spending and provide value-added features like detailed reporting and fraud monitoring.

Customer's payment data helps fintech develop services tailor made for their users. By issuing loyalty cards (physical or digital), an innovative Fintech can boost customer engagement while sharpening their offering.

Fintechs revolutionizing transportation need integrations to multiple systems to efficiently provide their solution. Partnership with a payment processor allows issuing prepaid cards securely with instant top-ups from different channels.